FEATURES OF DYNAMIC CHANGE OF INNER DISEASE-RELATION TYPE IN COHORT OF PATIENTS SUFFERING FROM ADDICTIONS
Keywords:
Drug Addiction, Depression, Mania, Euphoria
Abstract
Aim. Pathoplastic modification of addictive disorders with affective spectrum violations, leads to the formation of the psychopathological cluster that have specific structural and dynamic features.Methods and results. In order to assess the dynamics of change of disease-relation type by LOBY questionnaire, 100 patients from «Zaporozhye Regional Narcological Dispensary» suffering from polydrug usage and affective spectrum disorders were examined in the following clinical periods: withdrawal state, further inpatient and outpatient follow-up.Conclusion. The solidity of background psychopathological disorders in perspective of their affiliation to somatogenically-organic register, for the entire study contingent was found. Dynamics of change of disease-relation type illustrates partially reversible character of these disorders.
References
Chugunov, V. V. (2008) Klinika i disciplinarnaya istoriya psikhoterapii [Clinics and disciplinary history of psychotherapy] Kyiv: Zdоrоv`ya; Kharkiv: Оkо – Nauka. [in Ukrainian].
Brandt, S. A., Taverna, E. C., Hallock, R. M. (2014) A survey of nonmedical use of tranquilizers, stimulants, and pain relievers among college students: Patterns of use among users and factors related to abstinence in non-users. Drug Alcohol Depend. 1(143), 272–276. doi: 10.1016/j.drugalcdep.2014.07.034.
Helle, S., Gjestad, R., Johnsen, E., Kroken, R. A., Jшrgensen, H. A., & Lшberg, E. M. (2014) Cognitive changes in patients with acute phase psychosis-Effects of illicit drug use. Psychiatry Res., 8. doi: 10.1016/j.psychres.2014.08.062.
Bodnar, R. J. (2014) Endogenous opiates and behavior: 2013. Peptides., 27. doi: 10.1016/j.peptides.2014.09.013.
Mangerud, W. L., Bjerkeset, O., Holmen, T. L., Lydersen, S., Indredavik, M. S. (2014) Smoking, alcohol consumption, and drug use among adolescents with psychiatric disorders compared with a population based sample. J Adolesc., 37(7), 1189–1199.
Chugunov, V. V. (2010) Diagnostika v psihoterapii i psihoterapevticheskij diagnoz [Diagnostic in psychotherapy and psychotherapeuticall diagnosis]. Kharkov: Nauka. [in Ukrainian].
Vasserman, L. I., Iovlev, B. V., Karpova, E`. B, Vuks, A. Y. (2005) Psikhologicheskaya diagnostika otnosheniya k bolezni [Psychological diagnostics of attitude towards the disease]. Saint Petersburg. [in Russian].
Luriya, A. R. (2002) Osnovy nejropsikhologii [Basics of neuropsychology]. Moscow. [in Russian].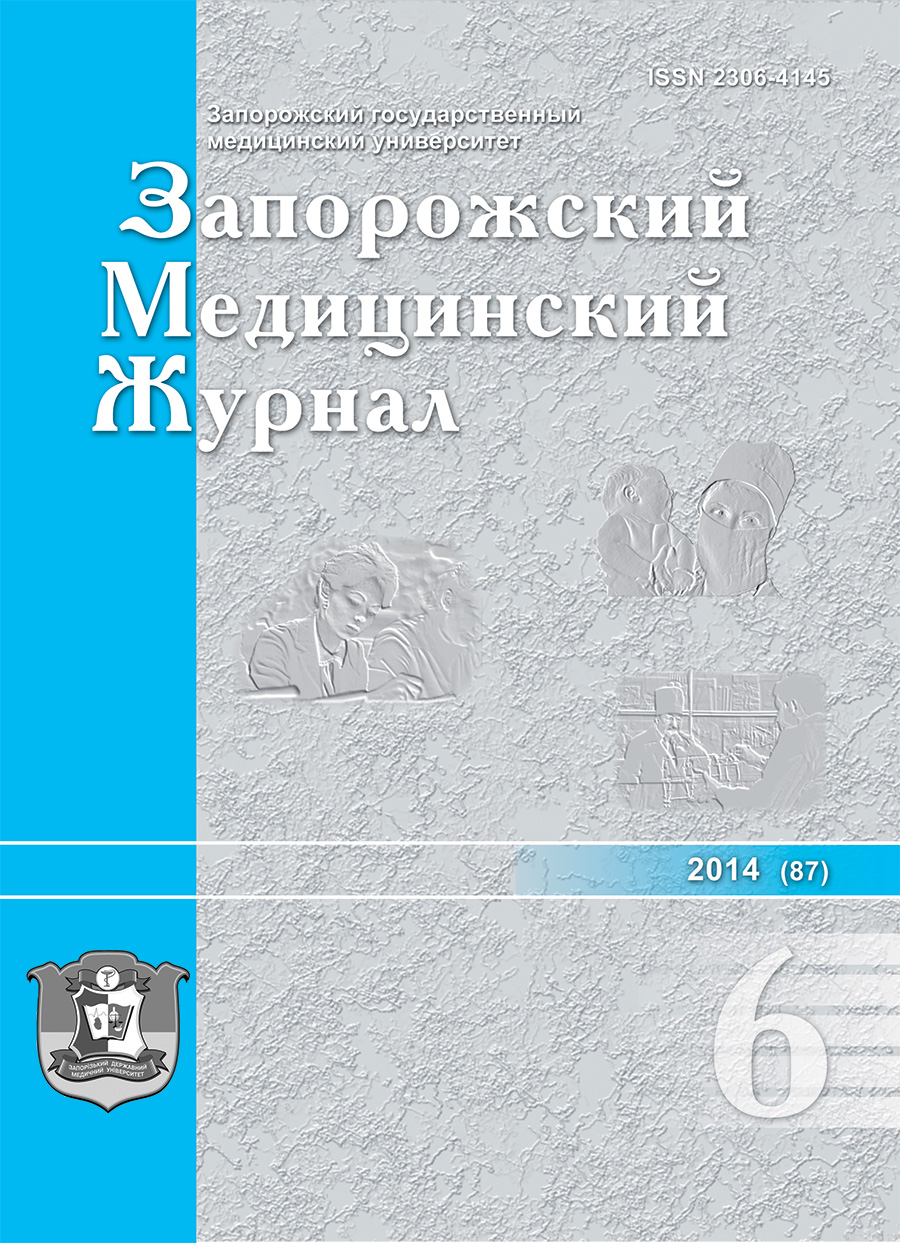 Downloads
How to Cite
1.
Grigoryan AZ, Chugunov VV, Gorodokin AD. FEATURES OF DYNAMIC CHANGE OF INNER DISEASE-RELATION TYPE IN COHORT OF PATIENTS SUFFERING FROM ADDICTIONS. Zaporozhye Med J [Internet]. 2014Dec.8 [cited 2023Dec.5];(6). Available from: http://zmj.zsmu.edu.ua/article/view/35767
Section
Original research
License
Authors who publish with this journal agree to the following terms:
Authors retain copyright and grant the journal right of first publication with the work simultaneously licensed under a Creative Commons Attribution License that allows others to share the work with an acknowledgement of the work's authorship and initial publication in this journal.  
Authors are able to enter into separate, additional contractual arrangements for the non-exclusive distribution of the journal's published version of the work (e.g., post it to an institutional repository or publish it in a book), with an acknowledgement of its initial publication in this journal.
Authors are permitted and encouraged to post their work online (e.g., in institutional repositories or on their website) prior to and during the submission process, as it can lead to productive exchanges, as well as earlier and greater citation of published work (See The Effect of Open Access)